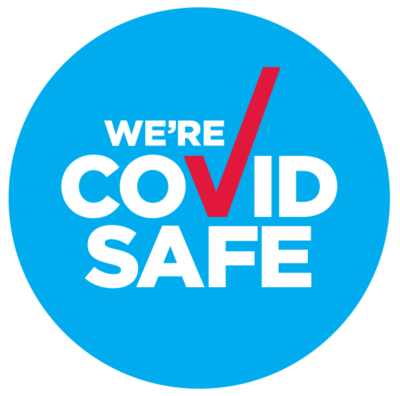 ---
INTRINSIC
adjective
[in.trin.zik]
being an extremely important and basic characteristic of a person or thing.
---
​Intrinsic Photography is owned and operated by passionate mum, wife, friend, photographer, maker of fun & all round nice person, Kerstin. With a camera in hand for over 20 years & a solid 15 years experience working in the Photography industry, Kerstin is sure to be able to capture your moments in all their glory. As mum to four gorgeous & crazy kids, she has a natural affinity with children, and a knack in getting them to show their genuine selves & smiles. She is very warm, friendly and welcoming. She loves to make sessions fun and relaxed, she will feel like your old friend in no time, and has an aptitude with people of all ages. Kerstin brings her extensive knowledge, and experience from shooting Weddings, Studio, Pre-school, Real Estate, Maternity, Birth, Newborn, and Family Portraits, so you can rest assured that she will provide you with something truly special.
---
INTRINSIC CLIENT REVIEWS;
Firstly, Kerstin is a committed professional and truly loves what she does. Her flair and fabulous personality combined has made all of our preschoolers totally at ease with her and she knows how to get the best from them. I have seen my preschool parents in awe of the photos she has taken of their children. Their comments have all been nothing but praise for her work. A comment made to me last week by a single Dad was "if this is the same photographer as last year, I will pay anything she asks". We are all delighted when our photographs are given to us. Not one negative comment in the 2 years she has photographed my preschoolers.
- Debbie Theaslea Preschool
Preschool photos

Kerstin is amazing and the photos of our pregnancy, birth and newborn are just so beautiful, I love them! During my birth I didn't even notice Kerstin in the room she was so respectful of my space, yet my photos show she didn't miss a moment. Our pregnancy and newborn shoot were both so relaxed, Kerstin took her time and was very gentle and patient with my Baby. We had to stop and feed a number of times and I never felt hurried. We received our photos very quickly. Kerstin has a great eye for detail and it really shows in our photos. We were blown away when we received them, they were everything we had hoped for plus more. It was a really great experience with standout service and we treasure our photos dearly. Highly recommend Kerstin!
- Danielle
Pregnancy, Birth & Newborn package

I can't thank Kerstin enough for capturing the most stunning photos of me for my maternity shoot. Kerstin was professional, had great ideas and worked so hard to make the shoot a fun and relaxing experience. I highly recommend Kerstin as an experienced and passionate photographer who I would entrust with photographing any occasion/event where you want exceptional quality service and incredible memories captured forever!
- Rachael
Maternity shoot
---
So lucky to have found Kerstin! She goes above and beyond. Started with Christmas pics then some family pics. I could not have chosen a better photographer!
- Donna Hickey Troy
Fantasy shoot, family shoot & cake smash

So happy with our family photos, they turned out amazing and I couldn't have asked for a more patient and fun photographer to take photos of my kids.
- Charlotte Duggan
​Family shoot

Absolutely amazing photos and has a lot of patience for kids that don't want to cooperate!
- Taylor Jackson
​Preschool photos & family photos
---
Kerstin has been our family photographer for a while now. We are always so happy with our photos. Beautiful shots that really capture our family. Kerstin always makes us feel really comfortable and is brilliant with our children. Our kids love her!
- Van Den Eynden Family
Pregnancy, birth & newborn packages
​Annual family photos

We are beyond happy with Kerstin and the amazing job she did taking photos of our family. We highly recommend her work and can't wait to work with her again.
- Tabatha Latta
Extended family session

So forever grateful for the story you told while taking our family photos. The photos show our families love for each other and you made it all possible and captured it.
Thank you for your patience and all your hard work! Highly recommended.
- Kim Butler
Family mini session
---
Amazing photographer! Kerstin captured beautiful family shots and priceless pics of my beautiful girls. Thank you thank you thank you.
- Kimberley Mather
​Family mini session

We had a wonderful photo shoot at our home. We can't wait to see the photos, my kids really enjoyed the experience! Thank you AAA+++
- Bec Purdon
Family & pet session

Thank you so much for the Awesome photos, Kerstin was so easy to deal with from start to finish, highly recommend!
- Lisa Vella
Christmas family session
---
Kerstin is so easy to get along with. She made everyone feel so at ease and that was then evident in the photos we received, they were beyond stunning! She has a gift of capturing everyone's unique personality in such a kind and caring way. She goes above and beyond for her clients and the service is out of this world.
I would recommend her to anyone and I definitely won't be going anywhere else to get my families photos taken.
Thank you Kerstin.
- Carly Wynne
​Extended family session

---

Absolutely amazing photos of my baby with Santa, and the newborn swing. Kerstin was patient and calm with my baby and managed to capture perfect shots! Would definitely recommend Kerstin for photos
- Tiffany Jarett
Fantasy photo shoot


Thank you for our amazing family photos. We were all so relaxed and this shows in every shot. The locations were amazing and unique and we couldn't be happier.
- Kirsty Crozzoli
​Family session

Kerstin captured every single details and special moment of my baby shower! I now have a stunning collection of photos that I can look back upon... I love that you managed to capture all the funny laughs, smiles and loving moments, and every photo reflects such a happy and beautiful day.
Thank you so much Kerstin. I can't wait for to you take our newborn photos, I wouldn't trust anyone else to do it! xxxx
- Rachael and Greg
Maternity session
---
---
View our portfolio & pricing
---
​Kerstin King 0403 104 207

creative@intrinsicphotography.com.au



​fb.me/IntrinsicPhotoAlbum

instagram.com/intrinsicphotoalbum
---
"Featured as one of the best Southern Highlands photographers!"
"Featured as one of the best Wollongong photographers!"​
---